In a bid to continue with the country's zero-covid strategy, the Victorian government has announced a seven-day lockdown on 26th May. The move came after the state recorded 39 cases last week. The news comes as a dampener to Melbourne residents who had witnessed a grim second wave earlier. 
While the Melbourne authorities intend to use this downtime to control the spread of the virus, they also want to investigate how the leak happened from the hotel quarantine system. It is believed that the virus found its entry into the country from an infected traveler. As the contact list and the venues visited by the confirmed cases grow, the present situation continues to be stressful. Moreover, the speed of vaccination has been slow in the country, and there seems to be no respite anytime soon.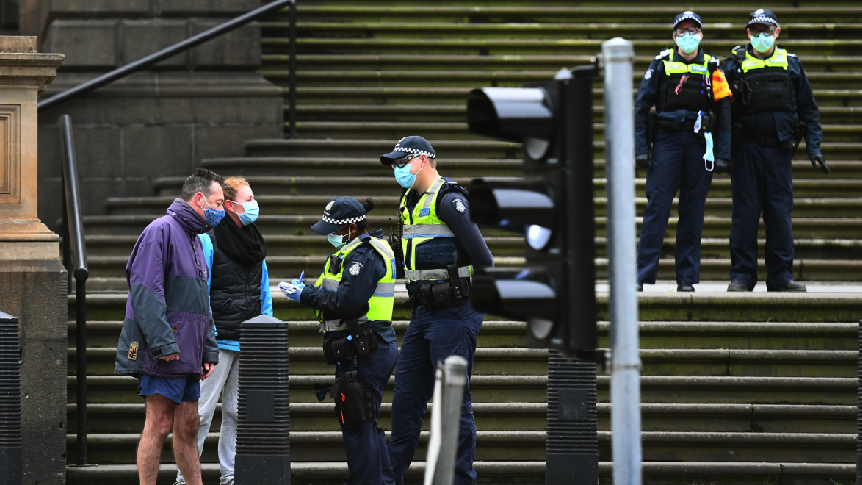 At a time when India is still reeling from the second wave, this news could give sleepless nights to the Indians settled in Melbourne. For many of us, part of the Indian community in Australia, the pain of not being with our near and dear ones during their testing times has still not abated. In this scenario, there are chances that anxiety related to the unpredictability of this virus can get the better of you. 
The best way to manage covid-related anxiety is to stay safe in your bubble. It is best to be inside your safe bubble and step out only when necessary. Similarly, try to avoid making contact with others as much as possible. You can use this logic to calm down your overthinking mind when it goes meandering into the lanes of worry. 
Lockdowns also affect children's psychology. Although they may not express it as much, it is essential for parents to have a dialogue with them about it. Try to understand their fears and reassure them in your little ways. Finally, try not to turn on the news all day long. It could impact them in more ways than you can imagine.
Here is what we know about this lockdown in Victoria.
When can I leave my house?
There are five situations in which you can step out of your home – shopping; authorized work or education; exercise; caregiving, compassionate and medical reasons; and to get vaccinated.
For shopping and exercise, you need to stay within a 5km radius of your home.
Is there a time limit for exercise?
If you are stepping out for exercise, you can go a distance only up to a 5 km radius. Moreover, you can be only with one more person.
Do I need to wear face masks?
You are required to wear a face mask in both indoor and outdoor areas – unless you have a medical exemption.
Are visitors allowed to my house?
No, visitors are not allowed to your home, other than an intimate partner.
Can I travel to other states?
As of now, every state and territory has a different rule with regard to travel. It is advisable to read them before you make any plans.
This lockdown is a timely step from the government to maintain the safety and wellbeing of the residents. There is evidence that transmission has happened in the community, and lockdown is perhaps the only way to control it. Till at least 70% of the population is vaccinated, we all need to be careful and not let our guards down.