As Indians living abroad, you feel an almost invisible yet strong connection with the other desis. You can't help but smile when you come across one and are always ready to support them in their struggles. One such group that is particularly in need of help is the students. 
Given the current situation where they are unable to meet their families, they are yearning all the more for love and acceptance from their fellow Indian community in Australia. Moreover, the pandemic has wreaked havoc in India. Some of them have lost their family members while a few others are struggling with finances.
Most of the time, students try to support themselves with odd jobs here and there. However, there are people out there who take advantage of their situation and make them work below the legally approved wages.
If this issue touches a chord in your heart and you would like to help them, here is how you can offer a helping hand.
- Invite them to the community
Every city has an Indian community that is active on social media. You can help the students immensely by inviting them to be a part of yours. When they are new, they would have thousands of questions going through their minds. The community can become a platform that can address their concerns and guide them in making informed decisions. You never know how a simple suggestion from you can save them from exploitation. Follow the desipedia Instagram page to connect with the Indian community. 
Students in Australia are allowed to work for 20 hours a week. You can help them by offering meaningful jobs at legal wages. Most of these students can help you with babysitting, taking tuitions for your kids, catering at parties, and mowing your lawns, etc. With them around, your kids can get a taste of their culture and language.
If you find an opportunity in your office for an internship, you can send them across to the students and ask them to apply on a merit basis.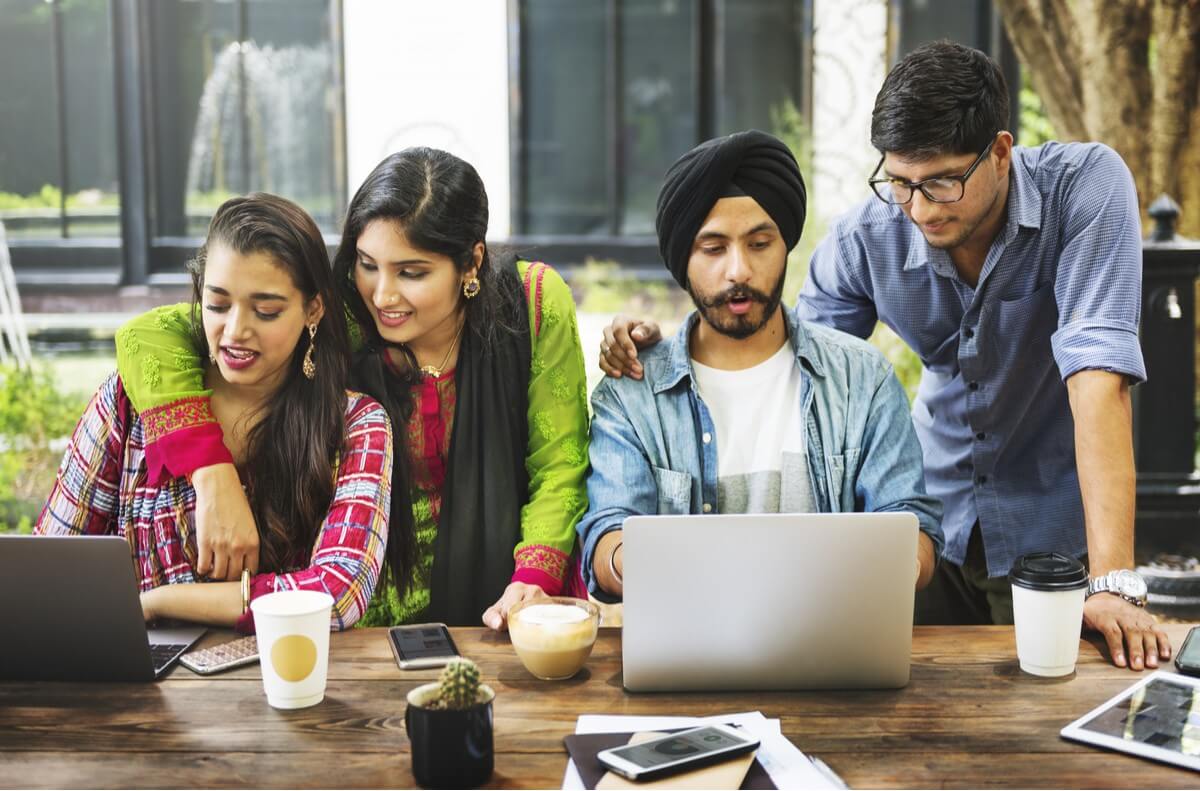 - Make them a part of meet-ups
Some city communities are close-knit and organise events every now and then. The purpose is to network and keep the culture alive in a foreign land. It is that one day when you see others dressed up in their treasured Indian clothes and listen to a language that your ears have yearned to hear for so long. It is a small way of staying connected to your roots.
Send out invitations to the students at the next event to get a breath of fresh air… Especially if it is around a festival because it is a time when everyone misses home all the more. Their presence can make these events livelier and enjoyable for others. 
Building your own community in a foreign land is essential for your safety and comfort, and students are an essential part of it. Indian students studying in Australia are going to comprise the future diaspora. Helping them adjust to a new country early on can help make the presence of your community stronger.